Art for a New Nepal: Ashmina Ranjit's Synergetic Practice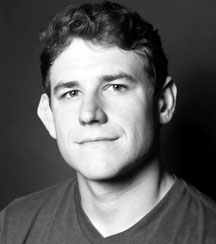 By Owen Duffy
"If the world has imagined and experienced Nepal and its people as an idyllic Shangri-la," writes art historian Dina Bangdel, "the brutal aftermath of the April 2015 earthquake forever shattered that dream." Social media and television feeds have since been inundated with images of Nepal's cultural heritage in ruins; temples and palaces reduced to piles of brick and timber, presenting what is sure to be an arduous process of reconstruction. However, there is another aspect of Nepal's cultural heritage that has not received the attention it deserves from the international community, and it will find ways to flourish as the country recovers. Nepal is home to an industrious, resourceful and politically contemporary art scene, primarily based in the sprawling, cosmopolitan capital of Kathmandu.
While aftershocks and tremors continue to reverberate in the Kathmandu Valley, many Nepali artists, such as Ashmina Ranjit, have marshaled art as a means to work through the experience of loss and imagine what form a new Nepal might take. Wanting to put art to action, Ranjit organized Dreaming of a New Nepal on June 24, 2015, as a partnership between two art collectives she founded: LASANAA (a Newari word for art) and NexUs. This happening was a contemporary version of a xamaa pujaa, or a healing and commemoration ritual, held in Kathmandu's Durbar Square, a site key to Nepal's heritage and national identity and home to some of the country's most important temples, palaces and other architectural monuments. More than 500 people attended Dreaming of a New Nepal at this site of human and cultural loss, participating in three hours of dance, music, painting and poetry that reflected on and interpreted the destruction, grief and trauma caused by the earthquake.
As both participant and witness, Bangdel recalls the feelings that coursed through Durbar Square on this afternoon: "The devastation of the earthquake was still raw in our hearts, and Ashmina's performance that day was her most personal, finally letting go of her anguish and allowing her soul to mourn the lives lost in her own neighborhood of Basantapur where she had grown up. That day, we gathered together, strangers and friends, collectively healing our hearts and a place that had witnessed one of the most devastating aftermaths of the earthquake."
The event's curative power culminated in a procession around the square, with the participants stopping at the razed temples and monuments-places where their own family members had perished. Indicative of Ranjit's "artivism"-her sustained implementation of art as an agent of social change-Dreaming of a New Nepal created a transformative interstice for the community to congregate and overcome national and individual trauma.
On these pages, I will discuss the work of Ranjit, who has been a key figure in Nepali artistic circles since the 1990s. Over the years, she has encouraged social reform in Nepal not only through her own installations and performances, but also as the impresario of several arts organizations and collectives. This essay will analyze her own practice, as well as her work with LASANAA, which will establish precedents for Ranjit's most recent work with Dreaming of a New Nepal. In doing so, I wish to consider how Ranjit integrates politics and aesthetics to forge a synergetic and social practice that uses collectivity and action to address issues related to self-definition, gender and the function of art in the 21st-century world. At the center of this dialogue will be several of Ranjit's artistic projects, individually and with LASANAA, thereby providing context for this radical repurposing of art to effect meaningful change in the face of a national catastrophe.
Prior to receiving her MFA from Columbia University in 2006 and situating interactivity and collectivity as cornerstones of her artistic practice, Ranjit made women's issues her focus. As Bangdel has suggested, for Ranjit, "self-referential expressions of gender, sexuality, and politics take on global meaning…[still] her subjects are located within the cultural specificity of South Asia; hence subversion of stereotypes, metaphors, and symbols are critical in her work." During the late 1990s, Ranjit used printmaking, in particular, to question how the semiotic power of color and clothing can monopolize a woman's identity in Nepali culture. In an untitled 1999 lithograph from her series The Cultural Body, Ranjit printed an ethereal crimson image of a Nepali blouse made from dhaka fabric. The red ink blooms against the stark white background; yet there is a ghosting effect, as the blouse's geometric patterning fades in and out and is almost erased from view in certain locations. Contrary to the fleeting quality of the impression, the chest of the blouse remains full, as if there is a presence that inhabits this representation of clothing. Here one can discern a key politic of this work: the woman-and her physical body-becomes unseen. Instead, in the context of Nepal, the fabric and color one wears become cultural signifiers that define her being. Ranjit printed the image in red to underscore a sense of ambiguity and contradiction. In Nepali society, married women traditionally wear red, a color of purity; yet this color also evokes a double standard as a referent to the "impurity" of menstruation. Indeed, Ranjit reconfigures the image of a cultural signifier into political statement; that which binds is re-presented as a sign of counteraction.
Around the turn of the millennium, Ranjit transitioned from working with objects and images to being a producer of installations and participatory events. During a three-month residency at the Aomori Contemporary Art Centre in Japan, Ranjit created Uplift (2002) after conducting workshops with more than 100 Japanese women. Here, Ranjit led conversations with participants that focused on gendered spaces, body politics and sexuality. Afterward, Ranjit asked participants, who ranged in age from three to 70, to paint and draw how they perceived their own bodies on simple white cotton tunics. Responses varied, encompassing everything from optimistic and jovial self-portraits to expressive, non-objective imagery. For the culmination of her residency, Ranjit arranged the tunics into a downward-sloping triangular prism. They hovered over a dramatically lit vaginal form rendered from red and yellow powder pigment-an object that appeared to function as both an otherworldly portal and a source of feminist power. Ranjit then projected a hazy and ethereal video onto the hanging dresses. Shot during her residency, the vertiginous camerawork captured women conversing, washing and swimming in Japanese bathhouses. Clothing was contrasted with nakedness; a private space was introduced into the public sphere. Still, to understand Uplift more completely, one must consider not only the final installation, but also account for the productive process and dialogue that Ranjit facilitated to create a meaningful discursive experience for the workshop's participants. Whereas The Cultural Body, Ranjit's earlier series of lithographs, critiqued how clothing constructs a woman's identity in Nepal, Uplift opened up a space to empower women through self-definition.
Kathmandu-based artist and critic Kurchi Dasgupta has written that, for Ranjit, "Art is not only about life, but it is often life itself." The emergence of Ranjit's politicized art and the attendant emphasis on collective experiences of life can be connected to the turbulent sociohistorical climate in Nepal. Ranjit pivoted to more relational forms of art during the country's decade-long civil war. Lasting from 1996 to 2006, the war was fought between Maoist insurgents and Nepal's monarchy, claiming thousands of lives. As economist and political scientist Kishor Sharma proposes, the failure of development projects coupled with the shortsightedness of the ruling autocrats led to that decade of tragedy and instability. Even though Nepal had transitioned to a constitutional monarchy in the early 1990s, economic inequality and social unrest remained. Pro-democracy protests and the insurgency culminated in Nepal's transition to a republic and the eventual end of the civil war. Indeed, this was a decade of radical politics, as well as a search for a new and more inclusive national identity. Collectivity and connectivity-as exemplified by such participatory works as Uplift-have become grassroots means to mobilize others and effect meaningful social change on a more individual and personal level.
In 2004, Ranjit left Kathmandu to pursue an MFA at Columbia University in New York. Her experiences there only reinforced her burgeoning concern in maintaining a practice predicated on social engagement. Perhaps most importantly, Ranjit recalls the significance of her interactions with Argentinean-born Thai installation artist Rirkrit Tiravanija, who is perhaps most well-known for his interactive performance/installation hybrids in which the work of art is temporal, revolving around the gallery goers' shared experiences. The archetypal example of relational art is Tiravanija's Untitled (Free) (1992), in which the artist transformed New York's 303 Gallery in its entirety, including the dealer's office, into a pop-up restaurant where he cooked curry and rice and served meals to visitors free of charge. After receiving their food, participants could eat and mingle; the work of art hovered around the experience shared by the situation's participants.
Tiravanija explains his thoughts about the piece: "When I made the first cooking piece, it was not about cooking at all (I suppose it has never been about cooking!) but was rather a (kind of) museological critique-about cultural fragmentation (the removal or displacement of cultural artefacts from one (original) context to another, i.e. from the East to the West (from my perspective)). It was about reanimating certain structures in order to address the shifting of context, to bring back the everyday to objects which had been catalogued into a certain sphere of cultural value."
In addition to a mutual concern with the transnational flows and dislocation of ideas, objects and people, Ranjit and Tiravanija shared similar approaches to the potential of collective human action. Tiravanija succinctly characterizes his views on the audience and authorship in the following: "It is important to the same extent that an audience should be involved in the work. I am not interested in authorship; I am interested in the possibilities that can be arrived at when people put their ideas together." Indeed, Ranjit was already implementing participatory frameworks in her work before studying with Tiravanija; still, her time in New York was not only a period of experimentation and growth, but also a personal validation of her preexisting practice and philosophy.
After completing her MFA in 2006, Ranjit returned to Nepal. Her first art collective, Sutra Art Centre, had disbanded; consequently, she established LASANAA in Kathmandu one year later under the premise of "bringing people together and learning through exchange." A biotic entity, LASANAA has introduced its ideas into the public sphere through such projects as Different Voices (2007-09). Working with the feminist Danish art group Women Down the Pub, and following a model Ranjit pioneered in works like Uplift, Different Voices commenced as a series of workshops that brought together women and men to discuss the status of gender issues and feminism in Nepal. Women Down the Pub and LASANAA described Different Voices as a platform for the "production and dissemination of gender-debating artworks in public spaces." Concomitant with these workshops, Ranjit placed an open call for billboard advertisements in local newspapers. As opposed to marketing goods or services, the call for proposals sought billboards that critiqued traditional gender dynamics and incited conversation about Nepali social conventions. Created collaboratively by Ranjit, Women Down the Pub and workshop participants, the billboards functioned as the culmination of the Different Voices project and displayed witty and incisive messages like "There is Nothing Like a Man in the Kitchen." In one such billboard, popular Nepali actor and comedian Hari Bansha Acharya cheerfully serves his seated spouse, Mira Acharya (a radio anchor) a cup of tea with the words "Equal - Our Love is Equal" written in Nepali script. Nepal is a deeply patriarchal society; thus preparing and serving tea is a quintessentially "feminine" task. A seemingly sweet and simple gesture, this scene depicts a complete reversal of typical gender roles in Nepali society.
In the case of this particular billboard, LASANAA and Women Down the Pub brought an under-discussed, private, domestic issue into a public space, as each advertisement from Different Voices was placed for a month in a highly trafficked area where thousands of passersby would easily notice them. Rather than producing something propagandistic or imbricating viewers with a coercive perspective (as a commercial billboard would be), LASANAA and Women Down the Pub used the aesthetics and strategies of advertising to create a populist project that sought to incite reflection and-true to the core being of LASANAA-discourse at the level of mass media.
Given Ranjit's work with Tiravanija in New York and LASANAA's emphasis on collective action and participation, one could be tempted to invoke Nicholas Bourriaud's well-debated theory of relational aesthetics, which is used to characterize "an art taking as its theoretical horizon the realm of human interactions and its social context rather than the assertion of an independent and private symbolic space." Because of new technologies, and most recently the Internet, Bourriaud contends that "our visual experience has become much more complex," resulting in a degradation of human connection and, consequently, a desire for sincere interpersonal interactions. Art performs a crucial role as a social interstice, providing a condensed point where human relations can proliferate. Bourriaud's critical diagnosis of 1990s-era participatory art (which has since become synonymous with Tiravanija's work, and, in particular, his curry piece) is rooted in an anti-market, anti-capitalist position.
As such, relational art functions like the Situationist theorist Guy Debord's dérive or a wandering through the urban landscape without a specific purpose, which offers a momentary escape from spectacle. Rather than merely providing a respite from capital-generated disparities, LASANAA operates under the banner of Ranjit's concept of "artivism," a chimera of art and activism that uses social consciousness and collectivity not to elude or suspend inequalities in the world, but to confront them directly. Consequently, in order to accomplish this, LASANAA becomes an unconventional case where authorship is concerned; there is an emphasis on the group, rather than the individual. Although LASANAA may not have been a feasible entity without Ranjit, the collective participation of Nepal's artistic community makes the space as forceful and important as it is. And even though Ranjit founded LASANAA after the civil war, Nepal faced the challenge of writing a constitution that ensures an inclusive democracy and represents the country's new national identity. Even though Nepal's government finally ratified a constitution on September 20, 2015, several years of a bureaucratic vacuum contributed to a widespread sense of stagnation that LASANAA's work has sought to cut through, executing the transformations they wish to see in the world.
Indeed, meaningful change cannot occur sans understanding. While the destruction caused by 2015's earthquake fractured the mirage of Nepal-as-Shangri-la, Ranjit and LASANAA have been actively challenging such an image for years. Predicated on the notion of empowerment through self-definition that Ranjit encouraged in her participatory installation Uplift, LASANAA's project Redefining Kathmandu Valley saw 20 Nepali artists produce research-driven works of art over the course of a year that collectively constructed a non-monolithic, kaleidoscopic view of contemporary Nepal. Over the duration of the project's final exhibition, the participatory performance Glocal We and Our Kathmandu (2012) anatomized cuisine as a medium of cultural exchange. Earlier phases of the work brought together participating artists and "glocal visitors" to follow a straightforward, prosaic format: sharing dishes and discussing their ingredients and origins.
For the third and final phase, participants sat in a circle on lotus petal-shaped mats created by Ranjit and attempted to feed each other a variety of Nepali dishes with irrationally long spoons. Perhaps inevitably, this awkward and tedious action ended with food spilt, a mix of frustration and humor, and empty stomachs, and it doubled as a tutorial for the mishaps and misinterpretations that occur alongside the cultural mixing of the "global" and "local." On one level, Glocal We and Our Kathmandu sought to emphasize Kathmandu's historical role as a confluence between disparate temporalities, cultures and geographies. For instance, the potato, a staple of Nepali cuisine and Glocal We and Our Kathmandu, reveals a long history of trade, colonialism, travel and assimilation, as the Portuguese introduced the crop to South Asia hundreds of years ago. Yet more broadly, if one views Glocal We and Our Kathmandu through the lens of Bourriaud and Debord as part of the gestalt that was the Redefining Kathmandu Valley project, one can understand it all as a kind of relational détournement, or a communal turning away from or rerouting of inaccurate or incomplete representations and ideas of Nepal.
It is important to note that Ranjit has sustained her own practice over the years. Works such as Passage: Search Interdefinite (2014), a multi-part performance in which the artist transformed an object into a gesture by using her body to gradually smear and meld a vaginal-shaped form of red, yellow and orange pigment, have a symbiotic relationship with her collective actions and organizational work. Conceptually, her individual and collective works feed off each other, amounting to an oeuvre that frames art as an empowering, relevant force in the contemporary world. Informed by interviews with members of the Nepali diaspora conducted during her time as a Fulbright Scholar in the United States, Passage: Search Interdefinite relates not only to the fluid nature of her own identity as Ranjit moves through space and time, but also to the shared cultural memory of the Nepali diaspora. Nepal as a nation and idea, for Ranjit, is not a monolithic entity limited to geographical borders or ideological constructions. Her own thoughts call to mind Benedict Anderson, suggesting Nepal is an imagined and shifting community: "Nothing is permanent-there is change in everything-including culture. That which is static is considered dead; hence the continual metamorphosis of culture represents [the] vibrancy of life itself." Thus, Nepal can be and is continually reshaped, and Ranjit's work with LASANAA and other groups operates under the belief that art is a key instrument in the never quite complete process of nation building.
Owen Duffy is a Ph.D. candidate studying contemporary art history at Virginia Commonwealth University. He has been published in Art in Print, Fjords Review and Ceramics Monthly and has presented research at the National Gallery of Art in Washington, D.C., Virginia Museum of Fine Arts in Richmond and Stedelijk Museum Amsterdam. He curated "The Tapia Twins: Bringing Together Art & Medicine," the inaugural exhibition at VCU's The Depot.