Ed Clark: Locomotion. A Life in the Arts, with a Broom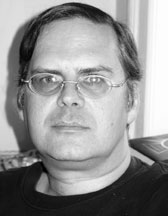 By Jeff Edwards
It seems like Ed Clark is finally getting a bit of the recognition he deserves. In early 2014, his bold poured-and-push-broomed paintings were the subject of "Ed Clark: Big Bang," a retrospective at New York's Tilton Gallery that also included a handful of artworks by Clark's friends Donald Judd, Yayoi Kusama, and Joan Mitchell. The show presented a convincing visual argument that Clark's relative absence from Modernism's grand narrative has been a matter of sheer neglect rather than artistic merit. A similar note was struck two years earlier, with the inclusion of Clark's work in the Guggenheim's collection-based survey "Art of Another Kind: International Abstraction and the Guggenheim, 1949-1960." And 2013 saw the Art Institute of Chicago's bestowal to Clark of its Legends and Legacy Award, a welcome acknowledgement of his importance as an African-American artist with a decades-long career, during which he's made a significant contribution to modern art.
It's wonderful to see this acclaim finally granted to Clark, because he's been a constant but severely underappreciated presence on the international art scene for well over 60 years. Throughout postwar painting's relentless progression of styles, schools, and paradigm shifts, he's been steadily working away, painting what he calls his "big sweeps" 1 with a sense of quiet but unshakeable purpose. At the age of 90 he may be slowing down just a bit-an assistant now helps him with some of the setup when he paints 2-but despite that there's still the same grandeur and beauty in his work, along with a calm swagger that's always been a subtle but distinctive trademark.
Take Up Your Broom and Paint
There's a palpable sense of conviction in Clark's canvases 3 and a consistency of artistic vision that make it impossible to cavalierly dismiss him as an Abstract Expressionist stereotype (oh, he's that guy who paints with a push-broom). His choice of painting tools-or, more properly, a single tool-was neither a gimmick nor a capricious gesture. Like many artists who came up during the heyday of High American Modernism, he went through an itinerant and somewhat ad hoc apprenticeship that led him gradually through the complex labyrinth of Modernist figuration and out the other side to pure abstraction. His childhood discovery of a natural talent for drawing (along with the alternating praise and jealousy that comes with it) eventually led him to the Art Institute of Chicago in 1947, where he studied painting and art history on G.I. Bill funds he received after a wartime stint in the Army. Finding that he still had a small amount of government money left after Chicago, he decided to pack up and move to Paris, where interesting things were still going on a century after the avant-garde first thumbed its collective nose at the Academy.
A Postwar American in Paris
It was both a shrewd and a lucky move on Clark's part, because that initial trip to Paris furnished him with a toolkit of ideas, inspirations, and techniques that have shaped pretty much everything he's done in the studio ever since. It was there that he became aware of how startlingly fresh everyday colors can look in different environments; he's often repeated the tale of being deeply impressed by a specific shade of blue that he saw in the stevedores' uniforms when he first arrived in France. This brief but powerful incident and others like it would pay off hugely in later years, when a conversation with a New York acquaintance about a painting he'd made in Crete made him realize just how significantly his palette changes when he works in different places-an insight that would eventually send him around the world in a quest for new lights and colors to paint. Clark has sometimes been granted the title of Abstract Impressionist alongside such painters as Richard Pousette-Dart and mid-career Philip Guston, and the characterization isn't off base: he's spoken fondly of his acquaintance with Monet's friend and student Louis Rittman, citing the older American Impressionist as a major influence on his own work, and he likes to reminisce about the stunning colors that one could paint under the enormous skylights of the Paris studios.
As he settled into his life in Paris alongside other American expatriates like Al Held and Beauford Delaney, Clark took careful note of what was going on among the postwar European painters. He's mentioned the strong impact that one of Nicolas de Staël's football-player paintings had on him when he chanced upon it in the Salon d'Automne, noting how its sheer presence took hold of him (the italics are essential to convey at least some sense of the emphasis he puts on the word when he tells the story). Completely oblivious to the imagery, Clark was instead enraptured by the immediate power of the object's surface, and most importantly the paint as a material fact.
As de Staël and his peers worked out their own idiosyncratic methods for transforming the general postwar feelings of despair and absurdity into a new kind of art, Clark paid close attention, particularly when it came to the innovative techniques of applying paint to surfaces that many of them were developing. The catalog of new theories, effects, and (often literally) attacks toward painting-art brut, Tachisme, Art Informel, Art Autre, et al.-provided a crucial impetus for his own experiments. At some point he recognized that painters like Hans Hartung and Pierre Soulages were using domestic brooms in their canvases; he recognized the power of those works, but still felt like there was something lacking in the brushstrokes, a straightness that almost sounds downright dull and stiff in his telling. In adopting the push-broom, he carried their exaltation of the brushstroke-as-subject a huge step further, transforming the vigor and intensity of their gestures-writ-large into the massive, exuberant swaths of paint that seem just this side of untamable in some of his own paintings. There's a boldness and swagger to Clark's yard-wide broom-strokes that makes his canvases stand out against the works that Hartung, Soulages, and others like Georges Mathieu were doing back then.
Painting with a push-broom is a risky proposition, with only two basic possible outcomes: a work of art or a huge waste of paint. Whenever and however it first happened, that initial viscous sweep across the canvas with a paint-laden push-broom must have been a staggeringly powerful moment of discovery for Clark, a revelation of the near-demiurgic potential of the artist's hand. The big sweep has been a fundamental element in his painting ever since. Each of Clark's canvases is a unique record of the sheer joy inherent in the act of painting, and each stands as a monument to the never-twice-repeated, dizzyingly fortuitous split second when the artist wrenches a new kind of being into existence from out of the void.
A Postwar African American in Paris
It was also in Paris that Clark discovered that there are some things in the world that even a pioneer can't change. On being told that he'd been discussed in a review by Le Monde critic M.C.L., he was startled to discover that the piece characterized him as a "negro of great talent," the kind of description he never thought he'd encounter outside the U.S. He later learned from the critic that the phrase came from the head of the American Center in Paris, whose discussion of Clark's art was thoroughly marbled with mentions of his skin color. Although Clark has said that he's never felt the question of race was a factor in his own practice, he's also noted that it tends to rear its head in the art world when he least expects it, and he once speculated briefly about whether the success of an artist like Jean-Michel Basquiat might forestall other discussions of discrimination in the art world.
The Long Sweep Home
Once he discovered the broom, Clark's course was pretty much set, and he's never looked back. After traveling to New York in 1956 at the urging of George Sugarman, he found himself at the center of the booming 10th Street art scene, becoming a core member of both the Brata co-op gallery and the emerging second generation of Abstract Expressionists. It was sometime the following year that a happy accident with collage resulted in his first shaped painting-which he argues was the very first of its kind in American Modernism, exhibited and discussed in print years before Ellsworth Kelly and Frank Stella trod the same ground.
In subsequent decades, Clark's ongoing quest for other kinds of light and color has taken him to Nigeria, Mozambique, Martinique, Bahia, Morocco…the list goes on…but he often returns to Paris, and always ends up back at his home base in New York, where he still lives in the same live/work space he's occupied for many years. The lion's share of the loft is taken up by his studio, where the broad floor so essential to the creation of his often-monumental canvases is flanked on all sides by an ever-shifting array of newly completed paintings and older works.
In his latest body of work-some of which was recently on display at the exhibition "Locomotion" at N'Namdi Contemporary Miami, with a follow-up scheduled to run from mid-October through early next year at Detroit's N'Namdi Center for Contemporary Art-there's no sign that Clark has slowed down or lost any of his razor-sharp creative edge. If anything, there's a tangible sense of new inspiration and vigor, with a rich and varied vocabulary of splatters, smears, speckles, and pours emerging amid the iconic sweeps. It seems like Clark and his muse still have more to show us, and there may be big surprises to come. Let the broom sweep on.
Notes
1. Quincy Troupe, "An Interview with Ed Clark," in Edward Clark: For the Sake of the Search, ed. Barbara Cavaliere and George R. N'Namdi. Michigan: Belleville Lake Press, 1997, p. 17.
2. Rachel L. Swarns, "As a Painter Grows Older, His Creativity Endures," The New York Times, February 23, 2014. http://www.nytimes.com/2014/02/24/nyregion/the-art-endures-for-a-painter-who-wont-be-here-for-long.html (accessed September 7, 2016).
3. Much of the biographical and historical material in this and subsequent sections is taken from an interview I conducted with Ed Clark three years ago ["The Long Sweep: A Conversation with Ed Clark about His 60-Plus Years in the Art World," ARTPULSE, No. 15, Vol. 4, Year 2013]. The interpretations are mine.
Jeff Edwards is an arts writer and faculty member in the Visual and Critical Studies program at the School of Visual Arts (SVA) in New York. He has an MFA in art criticism and writing from SVA and a master's degree in public and private management from the Yale School of Management.