Perfect Stranger. An Interview with Dara Friedman
Shadow Roses Shadows
Ingeborg Bachmann
1956
Shadows roses shadows
Under a strange sky
Shadows roses shadows
In a strange land
Between roses and shadows
In a strange water
My shadow
(From: Dara Friedman, Dichter (2017), four-channel HD color video transferred from 16-millimeter film)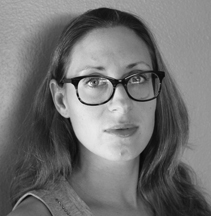 "Perfect Stranger," Dara Friedman's mid-career survey at Pérez Art Museum Miami (PAMM), is the Miami-based German artist's most comprehensive show to date, spanning over 20 years of production. The 16-millimeter film and video works, created between 1997 and 2017, invite the viewer/participant (none of Friedman's works ask simply that you view the films but rather actively connect the audience with those perfect strangers they encounter) to walk, dance, communicate, experience and discover themselves and others alongside the artist, focusing on shared human experiences and emotions even in the most exuberant of films.
Friedman experiments with physicality, stripping film as an artistic medium down to bare essentials whilst channeling intimacy to create works that evoke deeply emotive responses and profound connections through imagery, motion and sound. Many of the works include dance and music, displays of raw emotion, or intimate moments and conversations, yet the viewer is more participant than voyeur. In Sunset Island (2005), a conversation leaves room for the viewer/participant with two separate monitors for the respective speakers to allow space for insertion. The viewer/participant becomes not just part of the physical space and experience by standing in between or in front of the speakers, but he/she also simultaneously becomes part of the conversation and emotional state conveyed by the experience.
Friedman's camera movements invite the viewer/participant to move alongside the actors, singers and dancers with whom the artist often collaborates by leaving space to sit in a circle around the fire, as in Mother Drum (2017), dance through the streets of Miami in Dancer (2011) whilst suggesting the moves of a dance partner, or by creating an environment of immersion in poetry as in Dichter (Poet) (2017). In Dichter (Poet), the viewer/participant is surrounded by strangers reading poetry from continuously switching screens that utilize space to create an immersive and participatory experience.
Combining techniques and principles of structural filmmaking with a strong emotional charge and an intuitive approach to subject matter, such as intuition, impulses, creativity, interaction and connectivity, Friedman, who studied film under legendary avant-garde filmmaker Peter Kubelka in the 1990s, disregards any form of linear or traditional narrative or storytelling. Instead, she relies on straightforward gestures and situations she carefully plans in advance, involving precise choices in regards to camera movement and editing to invite human interaction and a connection to the environment and self. Even with the work being carefully planned, Friedman retains the sensuality, and her films are rarely lacking in awareness. There is a connection that emerges with the viewer beyond the boundaries of the screen that teems with an intensity that encourages empathy and asks that we truly see ourselves and others with clarity.
"Perfect Stranger," curated by Rene Morales, is connected to Miami in location, space and partially also in subject matter. Set up in the main gallery at PAMM, the space is partially closed off to create an intimate experience and partially allows for glimpses of Miami through windows, also inviting the city back into the museum space and creating an energy movement throughout the exhibition. Especially for Dancer, this adds to the immersive experience and gives the film a firm sense of place. Art is connected to the outside, not insular and separated inside the museum, and PAMM has a reputation for awareness when it comes to location, place and the role art plays in community building and creating a space for exchange.
Heike Dempster - This your first career survey and largest presentation of your work to date. Can you tell us about your selection process for this exhibition?
Dara Friedman - It is almost everything. It is 20 years of work, and I only make one or two pieces a year. It is really involved. There are just a few pieces that did not seem absolutely vital, otherwise it is just what there is. Fortunately or unfortunately, I sort of got in my head really early on that if you make artworks you should always try to make masterpieces. I don't know if it's right or wrong, but somehow it really stuck. That's why there aren't many minor works, there are just these sort of bigger works, and they seem to take the time and energy and will to do. And that's just what there is.
H.D. - Is PAMM an institution where you wanted to show these works?
D.F. - They chose me. I am really, really moved and thankful.
H.D. - How long does it take to conceptualize, plan and film your works?
D.F. - Musical was an idea for 20 years. Mother Drum, the last one, really took two years to make, including one and a half years to edit. I am not slow or lazy, but there are so many elements with a film I feel like it is almost a symphony. There are so many instruments in a symphony: there are so many parts to write and so many ropes to braid that you have your hands full all the time. I am a one-man band so I have to be the conductor, but I am dealing with the full symphony of instruments.
H.D. - You are really interested in 'the radical reduction of the medium.' Can you elaborate on what that means within the context of your work?
D.F. - Say you read a novel, but then you could look at that novel and the writing in terms of grammar or in terms of structure and what's the pacing like and what the paragraphs are like and what are the sentences like. Are they complete or incomplete? Compound or complex? Where are the commas and the punctuation? Looking at it from the narrative and the feeling but also from the grammar, which is the structure of the film, which is the aspect ratio and the type of camera and the relationship of sound to picture, the relationship of the camera to the person you are filming. That's the reduction. What is it? When you write, when you put the pen to paper what is the pen? How does it meet the paper? What's happening? What happens when the thought transmits from brain to hand? Thinking about those things instead of skipping over them as givens and making assumptions.
H.D. - How important is scale to you in terms of the imagery in the film but also how it relates to the space in which the work is presented and experienced by the viewer, considering the importance of engagement and the intimate connections between the subjects of your films and the audiences?
D.F. - I really want each work to articulate it, and when Rene and I were thinking about what the overall feel of the exhibition should be, I thought that I really wanted it to be like the cosmos. There is black, black, black and then you travel to a planet, and when you are there you can travel to another planet. And each planet and each work is differentiated from the other, so you can do that with size, which is one obvious way. Some are small and bright and some are bigger and you can get lost in them. I wanted to articulate the space where the experience happens.
H.D. - How important is it for you to have the audience as participants rather than observers?
D.F. - We are women and we understand what it means to be looked at and we understand what the difference is. We all like to look. I like to look. It does not mean that you cannot look. It is how you look. Are you going to look thinking that you yourself may not be seen? Or do you look knowing that you, too, will be seen?  You better arrange yourself so that it won't come back at you. It is a reflection.
H.D. - Do you think of the viewer as someone to 'be seen' in the film?
D.F. - No. I am seen. When I film somebody then I know that they are looking at me, too, that it's a relationship, a two-way street. You are not just taking their image. They are going to reflect and there is an exchange taking place, so you have to arrange yourself in a way that makes that okay.
Friedman's Dichter (Poet) is a work that resonates as an exploration of continuity. By adapting Jerzy Grotowski's voice-training techniques, Friedman applies the method of 'speaking with the entire body,' which continues the artist's previous exploration of movement and motion such as Dancer. This is layered onto the idea of continuity based on the notion of poetic language becoming part of self, intellectually as well as emotionally. With Dichter (Poet), Friedman captures and shares the energy created by language and its emotional response.
Mostly German from the previous century with a few Russian, Italian and English, the poems are by: Anna Achmatova, Ingeborg Bachmann, Rolf Dieter Brinkmann, Charles Bukowski, Erich Fried, Goethe, Mascha Kaléko, Karl Levy, Alda Merini, Christian Morgenstern, Rainer Maria Rilke, Joachim Ringelnatz and Werner W. Wallroth. These poems express feelings of frustration, confusion and anger, but also passion, wonder and vitality.
When no way out was to be seen
Erich Fried
1979
Those who wander madly about
And even say
That they know
That they're wandering madly about
And that they still want to say
What they see
As they wander madly about
If they even see anything
As if they had anything to say
Namely, that they see nothing
When they see nothing
And that they see something
When they see something
And that they're wandering madly about
Because they don't know where
Or even if
There is a way that's not a wrong
Way
And maybe then their madly wandering about
Isn't such a great madness as those who do not say
That they know they are wandering madly about
And who don't want to say what they see
Or if they see nothing, don't want to say
That they see nothing
Because they don't want to see
That they are wandering madly about
And that perhaps there is no way
(From: Dara Friedman, Dichter (2017), four-channel HD color video transferred from 16-millimeter film)
Heike Dempster is a writer, photographer and communications consultant based in Miami. After graduation from London Metropolitan University, she lived and worked as a music, art and culture publicist, journalist and radio host and producer in Jamaica and the Bahamas. She is a contributing writer to ARTPULSE, ARTDISTRICTS, Rooms Magazine, MiamiArtZine and other local and international art publications, websites and blogs.