Miguel Chevalier: Virtual Encounters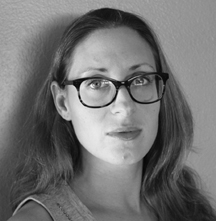 By Heike Dempster
How do we interact with the space around us? How do we inform the city and how does the city inform us? What are the structures of cities and life in the future? Miguel Chevalier reaches for a technological, futuristic and seemingly abstract register to describe the city and urbanism and explore ideas surrounding transformation. Each of his artistic gestures tries to make sense of life itself, moving gently between poetic fantasy and structured, gritty notions of the city space.
The Paris-based artist is a digital-art pioneer who has focused exclusively on computers as his artistic medium since 1978. In the 1980s, Chevalier started to investigate the hybrid and interactive image. He has created many projects incorporating generative and interactive virtual reality installations projected on a large scale, shown on an LED or LCD screen, has created sculptures with a 3-D printer and used holographic imagery.
Chevalier's oeuvre is experimental, multidisciplinary, and his public installations are closely tied to space and location, inviting the public to interact and engage with his works in a multisensory way. His works have been exhibited around the world, from Tapis volants in Marrakech, Morocco, and Fractal Flowers in Seoul, South Korea, to Voûtes Célestes in Paris. The works connect with international audiences without boundaries of location, space or culture, referencing art history but epitomizing the art of the now, as his creations are always on the cutting edge at the time they are produced. His work moves forward with technology continuously while exploring themes such as nature and artifice, networks and communication, design and architecture as well as urbanism, the concept of the city and human life within urban spaces around the globe. He investigates the city further by creating virtual cities based on models often used in the 1970s for urban planning and to predict traffic flow and mobility. Chevalier is specifically interested in the simulation of non-existing city spaces and a re-imagination of future scenarios. These scenarios, presented within the context of contemporary art, then serve as a complex source of insights into humanity and our relationship with the world we inhabit.
His works are as interactive as the city space, constantly in flux and populated by ideas and information. They change through technology, vision, people, movement, inventions and time. Every interaction between art and public, art and location or surrounding space, and art and individual viewer adds unique contexts based on history, experiences and the environment they are placed in as well as the environments the viewer references in mind. The art is part of a constant and quite poetic metamorphosis, which seems almost ironic due to traditional ideas of the poetic, often associated with older forms of expression rather than technology, perceived as an antidote. Nevertheless, Chevalier's poetic and artistic use of technology resonates universally.
Coinciding with Art Basel Miami Beach 2016, Lélia Mordoch Gallery presents "Power Pixels 2016," a solo exhibition of works by Chevalier. The exhibition features a series of digital installations as well as fixed works from the 1990s to the present day, exploring the city and urban transformation. "Power Pixels 2016″ aims to renew viewers' concept of the contemporary city and architecture by envisioning the city of tomorrow and imagining our world in future tense.
"Power Pixels 2016″ takes on an additional layer of meaning once installed in Miami, a city known for change and that constantly envisions itself in the future. Miami, as an American metropolis, is defined by unique characteristics such as its proximity to the Caribbean and Latin America, creating a multicultural metropolis that unites American city life with cultural traits of the Caribbean. A true diasporic context also means the city is not just culturally in constant flux but also likes to reinvent itself with new ideas that invigorate the space and visions that create and re-create it. Miami is a place always under construction, often as a result of tearing down buildings and history. How will Chevalier's work resonate within this context and space? It will be interesting to interpret the works in relation to the city and explore intersections between his ideas and actual works and the Miami of 2016. What conclusions can be drawn remains to be seen, but the proximity of the artificial and nature, important to the artist's work, clearly take on very specific sets of meaning when connected to the Magic City.
Two digital works, Méta-cités 4, 2015, and Méta-Cités Filaire, 2016, will be included as part of the exhibition. Presented on LCD screens, the works show two different virtual environments that are inspired by cities and urban spaces in megalopolises. Additionally, older works in the exhibition look at very specific urban environments. These works were developed in the 1990s and 2000s and respond to city development, evolution and globalization in Tokyo, Paris, Beirut and Monterrey, Mexico.
The viewer's relation to any given artwork offers very personal insight into how a city relates to its inhabitants and vice versa. Based on personal experience and location within the urban space, those relationships vary drastically, thus incorporating subjects and ideas into the immediate context of the artwork. Beauty and grime can be neighbors; poetry can live in a park with colorful flowers as well as a concrete jungle. As primary as city structure, architecture, calculation and planning seem to be, the viewer inserts the human element. Their context overlaps with Chevalier's vision, which allows additional concerns to enter the discourse on urbanism. Social class, race, migration patterns and socioeconomic shifts start to inform the art, and larger pictures of the city/inhabitant relationship start to emerge, created of each individual encounter. Those encounters, however, are subject to change and flux, just as is the city, and therefore the relevance, meanings and interpretations of the art are part of an ever-evolving and ever-changing conversation.
An additional thought that may enter said conversation, albeit originally built upon more abstract and fantastical ideas of futuristic cities, is the idea of destruction and rebuilding. This could be related to the condo boom in Miami, but it could also lead to further discussion about destruction during war and new visions and rebuilding or urban centers that oftentimes then no longer include their original population. The bigger conversation this may lead to, setting aside any notions of intentional fallacy, is the relationship between politics, warfare, construction and destruction, urban planning, class structures, and ethnic majority versus minority relations. This may not be an initial concern of Chevalier, whose work abandons linear memory and historical or realistic elements, yet, can these concerns be eliminated once the viewer enters into the equation?
Chevalier's primary concern, however, is the idea of the mega city and endless dynamism and an approach that goes beyond reality. He utilizes digital tools to explore these new digital cities he creates as well as their position in the world. As global cities, with no locale, no starting or ending point, no center or outskirts, Chevalier's "Méta-cités" in the exhibition at Lélia Mordoch Gallery are two virtual metropolises consisting of wireframe buildings that parade before our eyes. These cities are generated by computer software written by programmer Claude Micheli. The cities generate a chaos of dynamism and flux that would be itself non-programmable. They are indicative of the generic city that reproduces without spirit, landmark or individuality. This virtual city projects us into a space in which nature disappears in favor of an unstoppable urbanism and in which cities join together indefinitely. "Méta-cités" is no longer just a tangle of networks but a generator of urban utopias, of cyberspace architecture.
In parallel with Méta-cités 4 and Méta-Cités Filaire, the exhibition also presents a series of fixed works made using laser-cutting techniques and 3-D printing. Among these works are three sculptures in Plexiglas, Méta-cités 1, Pixels Archi-sculpture and Archi-Pixels, which were realized using laser-cutting techniques to materialize imaginary architectures. A series of digital prints in color or black and white from the universe of "Méta-cités" complete the exhibition.
The pixel is a recurring motif in Chevalier's work and his research in digital art. As a virtual sculptor, he perceives the pixel as the equivalent of the pictorial touch as he develops a language founded on the pattern between pixels and the abstract, graphic and poetic universes it can create. Pixels contain the initial layer of meaning the artist wants to convey via the data contained within them, prior to the insertion of the viewer's context and sociopolitical interpretations of urbanity. Pixels contain information about shapes, colors, structures and movement of the work, yet they also metaphorically refer to human life within the city space, human life in the contemporary world, use of technology and human interaction. Whether through social media, online purchases, video streaming or digital photography, the quantitative explosion of digital data that keeps forcing us to create new ways to store data and analyze the world differently informs Chevalier's work as much as it informs life itself.
Through the theme of the city, the exhibition shows how the artist can transpose a form of reality into a new fantasy. These creations generate tangible worlds that open new and poetic horizons capable of raising emotions. It invites the viewer to read and experience the city in a whole different way and possibly move beyond the considerations that the works initially evoke. With these digital works, Chevalier captures and transcribes the elusiveness of new forms of contemporary city life: relentlessly renewing, accelerating transformation. As he leaves out all chronological and linear memory, he constructs with images a new urban constellation placed in between construction and destruction, growth and mutation. While the artist aims to reveal the essence of life in an ever-changing world, it is up to the viewer to decide if that essence can be found by abandoning all preconceived notions, by allowing fantasy to take precedence or by letting the past inform the future and finding that essence en route through the contemporary city.
Heike Dempster is a writer, photographer and communications consultant based in Miami. After graduation from London Metropolitan University, she lived and worked as a music, art and culture publicist, journalist and radio host and producer in Jamaica and the Bahamas. She is a contributing writer to ARTPULSE, ARTDISTRICTS, Rooms Magazine, MiamiArtZine and other local and international art publications, websites and blogs.