Kettle's Whistle. The Big Kahuna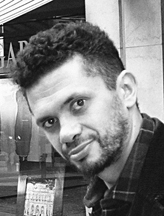 By Michele Robecchi
Over the course of his remarkable career, Damien Hirst, among other things, has collected art. The bulk of this collection, mostly made of swaps arranged with his fellow YBA associates, grew with time to include the work of household names he admired in his youth, emerging artists he thought would have a bright future, along with a series of objects that testifies to his interest in science and death. (A part of this cabinet of curiosities was later exhibited at the Barbican Art Gallery in London's show "Magnificent Obsessions.")
How big Hirst's collection is and who or what exactly is in it is to these days a matter of speculation, but it was only in the cards that one day he would decide to do something with it. After all, Hirst had displayed from his earliest professionals days a stunning business acumen-we are talking about the same artist who organized taxis to drive curators and collectors to see his college exhibitions, and that would later engage in all sorts of ventures, from running an art publishing house to opening a restaurant in Notting Hill.
Following an initial presentation of his collection at the Serpentine Galleries in 2006 and a failed bid for the Sackler building in Hyde Park (now ironically part of the Serpentine), Hirst eventually converted an old property he had in Vauxhall into a permanent venue for his art. The Victorian building-once a scenery-painting workshop for West End theaters-was tastefully restored by architect Peter St. John and opened around Frieze week in October 2015. The event predictably got a lot of media attention, but those who were expecting the latest extravaganza of a billionaire with a healthy ego and an insatiable appetite for publicity were to be disappointed. Unlike the Broads, Rubells, Sandretto Re Rebaudengos and Saatchis of our age, Hirst's space was not called "The Damien Hirst Museum" but the Newport Street Gallery, in reference to the place where it is located.
Even more surprisingly, the opening show wasn't a group exhibition with a bombastic title about the current and most provocative trends in art but a sober solo presentation of the late John Hoyland, a British color field pioneer whose groundbreaking work has once had to endure the scrutiny of famed realist sculptor Charles Wheeler over whether abstract artists can actually paint or not. Directed by his longtime friend and business partner Hugh Allan, the gallery also gave Hirst a way to resurrect his original idea of a restaurant, now called Pharmacy 2, as well as to open a shop selling a range of by-products, from wallpaper rolls to posters and limited-edition prints.
These are the areas of the building showing familiar pillars of Hirst's esthetics, like pills and butterflies, but the only places where his sensibility is visible. The following exhibitions of artists like Jeff Koons and Ashley Bickerton provided plenty of evidence of the ongoing dialogue between Hirst and the artists from the generation that preceded him and the interest they share in developing a personal visual vocabulary while incorporating recognizable elements of popular culture.
This is interestingly also true for the Newport Street Gallery's last effort, Dan Colen's solo show "Sweet Liberty." Augmented for the first time by works on loan in a wise attempt to add more dimension to their presentations, Colen's exhibition follows the circular narrative of the architecture with a site-specific installation featuring Kool-Aid Man, Roger Rabbit, Wile E. Coyote and a life-size replica of himself perforating the walls of the gallery in true cartoon fashion only to collapse at the very end. The work stems from a performance Colen did on opening night and resonates with a moving sculpture of Raja Gosnell's 2002 version of Scooby-Doo on the upper floor. The choice of Roger Rabbit and Scooby-Doo is not casual. Disney's Rabbit was the first serious attempt, discounting Micky Mouse's handshake with conductor Leopold Stokowski in Fantasia, to amalgamate real and animated characters-a successful concept that Hanna-Barbera subsequently reprised in Scooby-Doo.
Confronted with these sculptures, it is difficult not to think of how the transition from the bi-dimensional to the three-dimensional world turns these benevolent and friendly figures into disturbing entities. But the piece that best represents Colen's tackling of the machismo of the American way of life is undoubtedly The Big Kahuna (2010-17). Borrowing its title from a Hawaiian word used to describe a miracle worker (or most likely the name of the company in John Swanbeck's 1999 film adaptation of Roger Rueff's Hospitality Suite), the sculpture consists in a large American flag squashed by a cement block. It is only when you walk around the room that you realize that the block is actually the original support of the flag.
Forever tied together through a battered and tangled flagpole, the ultimate symbol of freedom is hence crushed by the very same base that should keep it high and waving-a pretty powerful metaphor that the proximity of the controversially expensive and massively fortified future U.S. Embassy building in Nine Elms does very little to allay.
Michele Robecchi is a writer and curator based in London. A former managing editor of Flash Art (2001-2004) and senior editor at Contemporary Magazine (2005-2007), he is currently a visiting lecturer at Christie's Education and an editor at Phaidon Press, where he has edited monographs about Marina Abramović, Francis Alÿs, Jorge Pardo, Stephen Shore and Ai Weiwei.