Let's Twist Again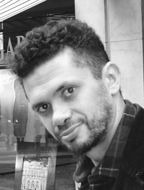 By Michele Robecchi
One of the acknowledged limits of history, and as such the history of art, is that things are usually recounted along vertical lines. Whilst there is an undisputable logic in the method–evolutions and developments are much easier to read in this way–one of the downsides is that it tends to deny the possibility of studying a specific age on an extensive basis. What was happening in New York parallel to Pop Art in the 1960s? Or in Turin at the beginning of the 1970s next to Arte Povera? Many wouldn't know how to answer these questions, with the consequence that a determinate period of time ends up being reductively defined by the most influential movement of the day. Say, for example, "painting" and "Leipzig" in the same sentence, and the Neue Leipziger Schule that emerged in the post-Berlin Wall days will automatically spring to mind. Similarly, put "London" and "1990s" together and "YBA" will naturally follow.
The suffocating legacy resulting from the equation "performance" plus "Vienna" equals Actionism is the subtext of Let's Twist Again: Performance in Vienna from 1960 until Today, a publication edited by Carola Dertnig and Stefanie Seibold in 2002. Written in response to what in their eyes was an unforgivable overlook by historians of what has been going on in the Austrian capital on the front of performance art since the late 1960s, Dertnig's and Seibold's book takes the stance that the Viennese sociopolitical climate in the second half of the 20th century simply cannot be confined to the disruptive actions of Otto Mühl, Hermann Nitsch and company.
Other important battles like gender equality and sexual equality were taking place, and the artists who perpetuated them (mostly women) deserve to be remembered and recognized for their contribution, no matter if they are still active on the scene or not. This is a crucial point, as performance art, in contrast with other creative expressions, is renewed for being time-sensitive, independent from designated channels, and more prone to accepting outsiders within its ranks. Performance can germinate in galleries and art spaces, but also in clubs, fashion shows, theaters and, most poignantly, in the street, entertaining a particularly fluid dialogue with other disciplines and reaching out to a broader audience. The medium can actually be so spontaneous that it is not rare to hear performance artists declaring that they had no idea that what they were doing was performance until someone with a more strategic or contextualizing mind came along to tell them so.
The other issue, of course, is that performance art is extremely difficult to document. Films and photographs, when they exist at all, rarely do it justice, and this is where Let's Twist Again provides a unique service, as a great deal of the materials collected in the book (most of them black-and-white prints from the pre-digital era) are rare and dangerously exposed to oblivion. Amongst the many gems, just to name a few, are Erika Mis' early works. One of Valie Export's close collaborators (she was involved with the iconic Tap and Touch Cinema in the late 1960s), Mis' debut in Vienna in 1972 was Selbst ist Die Frau (Do It Yourself Woman), a performance in which she had herself carted down Mariahilfer Straße locked in a cage–arguably the strongest viewpoint on the debate over the legality of abortion that was dominating Austrian politics in those days. Or Susanne Widl, who decided to follow the dress code dictated by the Vienna Opera House in the 1980s by showing up to a ball in a tailcoat, generating some confusion when the German Secretary for Foreign Affairs mistook her for a man. And then there were mystical figures like Gerhard "Struppi" Stecharnig, the sexually ambiguous artist whose stunning performances and clothing proved to be too ahead of their time even for the Viennese underground scene, and who mysteriously vanished in the mid-1980s without leaving a trace-and to this day his whereabouts are unknown. Or, more recently, Elke Krystufek and Barbara Kraus' famous identity-based art, or Ursula Mayer's 2001 fire-spitting performance on top of the very same anti-aircraft tower where Lawrence Weiner installed his Smashed to Pieces (In the Still of the Night) a decade earlier, instigating a metaphor within the metaphor.
The minor presence of women in history is often justified as being a reflection of their actual role in society. And while this was true for an unfortunate long period of time, it cannot certainly be right for the European post-feminism society of the 1970s and the 1980s. Let's Twist Again is a tribute to all the artists who played their significantly big part far from the official spotlight, as well as a reminder to walk around our times with eyes wide open.
Michele Robecchi is a writer and curator based in London. A former managing editor of Flash Art (2001-2004) and senior editor at Contemporary Magazine (2005-2007), he is currently a visiting lecturer at Christie's Education and an editor at Phaidon Press, where he has edited monographs about Marina Abramović, Francis Alÿs, Jorge Pardo, Stephen Shore and Ai Weiwei.