Henry Eric: Myth and History in the Perception of the Mundane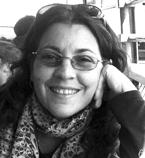 By Dannys Montes de Oca Moreda
The concept of "the sacred" has traditionally been connected to religion, the liturgical and the world of the supernatural and, by extension, to everything that "transcends" due to its closeness to the sublime, the consecrated, the venerable or the canonical. It is also connected to that which is especially important for the social or political life of a community or country, especially due to its connection to the heroic and epic. In this sense, history constitutes a discipline established to ensure or glorify the sacred character of a specific occurrence; it is an effort to conserve, organize, systematize, evaluate and govern the order of events with a transcendent goal of providing knowledge and societal paradigms of continuity.
Although "the sacred" goes beyond "the religious," it still maintains the canonical rigors applied by societal control in order to make the status of certain categories in opposition effective: the sacred and the profane, the sacred and the secular, the traditional and the modern, the prescriptive and the elective; this margin of sanctity being part of the vital processes of collective memory through which data is organized and imaginings are realized. The challenge of historians perhaps consists of opening doors to a model that establishes a certain harmony among that governed or established by books, instituted knowledge or the powers that be, thus placing greater value on the personal in the construction of historic memory.
Henry Eric Hernández has devoted himself to rescuing these memories and constructing for himself an archive of non-standardized collective memory, in which unrecorded events, the retrieval of non-sanctioned declarations or orality as a narrative model not only have a place, but have already been artistically legitimized as process and objective. He has unearthed "minor personal histories" in order to place them in dialogue with "official history," not as marginal or marginalized, but as equals. That is why he calls for the development of "books" that in his role as artist-historian allow him to challenge the traditional notion of them as "official document" or "monument to "knowledge"; of archeology as a technique or ritual of "disinterment" that supports an ideology or the sacred character of the historic and political; of a comparative method in which "learned history" confronts data that never before managed to become a part of it; of methods of regression of psychology and psychoanalysis in which marginalized, traumatized, victimized, discarded individuals are able to openly "narrate" and "document" their lives before the camera assuming their right to vindication and transcendence; and of the ethics, from which tumultuous events of mythical transcendence are decoded to offer a new vision of the historic, or at least its reconstruction.
If for contemporary historians the myth is, as ancient societies understood it to be, "a true history," "sacred, exemplary and meaningful," "capable of providing standards of conduct,"1 the functions of the myth connect in this sense with the selective nature of history. Henry Eric makes clear that the passages and characters we interact with on a daily basis are also a cause for inspiration and veneration, whether their lives are heroic or not, whether they constitute precepts of a moral order or not, thus fulfilling an essential oft forgotten mechanism of art: the required rupture with certain models and the end of certain standardizations as the only assurance of its true revolutionary significance.
Written document versus oral history has perhaps been the conflict in which the contrapositions of the historic and mundane are most debated, since one apparently does not perform any role in culture, while the other attests to and legitimizes norms and models of socialization. The mythic and the sacred are recurring sources in the conception of the historic. To desecrate them is to attempt an ever more democratic course and an awareness more diluted in the secular.
In the books La revancha (2006) and Otra isla para Miguel (2008), as well in his documentaries, his main characters are common men and offenders to the same extent that Homeric gods were, half myth, half history, always imperfect, and they represent triggering factors in the construction of a new ethical, aesthetic, artistic and social paradigm of collective coexistence and healing. They include Mimi the Mexican, Lola Montes and Samantha in Bocarrosa (2000); the sheltered in Almacén (2001); beggars, prostitutes, transvestites, emigrants or common prisoners in Sucedió en La Habana (2001-2005); the families of Cuban combatant victims of war in Africa and the "housewives" in the series Cuentos cortos (2008); Kimbo, Chichí the assassin and René, the combat medic, in Sugar Blaxploitation (2013)2. They are heroes through the outrage that history itself has rained down upon them, and we must build them a bastion of defense. This is a task in which Henry Eric has immersed himself. There is no exegesis of their conduct in a mythical sense; their transcendence is another. A similarity with the structure or categories of myth is not sought, but neither are they treated as antiheroes. Above all, they are heard, and their voices are placed in a circulating flow that legitimizes them, the flow of art.
It is no coincidence that Henry Eric's work is linked almost from the start in the 1990s to the saga or the "file paradigm,"3 adopting for each occasion different modus operandi and alternative presentation resources, where furthermore "different means for the administration and control of information" are stressed. Already his ceramic sculptures accompanied by narrative texts were part of a real or fictitious history allegedly significant, original and exemplary. Inspired by symbols and rituals coming from dissimilar systems, and imported or assimilated by ours and by redemptive myths like those of decadence and reincarnation, those ceramic sculptures-half decorative and sumptuous, half rough and of questionable finishing-redeem the local traditions and histories of his native Camagüey. They are windows to the majestic depiction of this founding village, of the poverty of barracks and pre-modern towns that still exist there, although almost forgotten, placing them, along with other universal traditions and motifs in "eras," of a transhistorical dimension through which we can understand the present. In this recycling, Henry saw the salvation of a nation, the encounter with a past of devalued traditions, which once again emerges and connects you with a time much greater than the actual events to which it refers.
This retrieval of archived, accumulated, collected memories through the archeological or real simulation of a ceramic installation, through narrated histories, oral or written, through the subsequent use of photography and video, has delayered linguistic genealogies and artistic traditions present and underlying in the work and has penetrated like a type of rara avis into the dominant narrative processes of the artistic context of the era. This was achieved through the discontinuity and apparent incongruence in the manner of adopting the components of his visual aesthetic. In this sense, I venture to claim that Henry Eric is one of the pioneers of breaking the modernist paradigm of unique, closed work; placing himself very early on at the transdisciplinary crossroads, with the weight of a certain theatricality and a rituality implicit in the narrative temporality and in the museographic and archival appearance, holder of histories and silences.
Of necessity, these beginnings led him to documentaries and video, to a more explicit and mundane recording, applying an unusual simultaneity and rarity equally, since in him there was always, and there still is, a tension, a volition for flight, for impossibility, for something still not concluded in the midst of so much narrative density.
Ceramic installations in Procesión de corceles por un Happy End (1995), Spot a los tesoros del naufragio (1996), Por la ruta de la jungla (1997), Sin celosías la encomienda mejor (1998), A ganar el Grand Prix (1998) and their transition toward "intervention" and "production" on video with works like Los que cavan su pirámide (1999-2000), Kermesse al desengaño (2001-2002) and Con la historia no se juega (2001-2015) are likewise prologues of an interdisciplinary aesthetic-literature, video, sculpture, installation, intervention-of a transdisciplinary practice that includes archeology, historiography, social research, visual anthropology and sociology, much like a collaborative tendency as can be seen in Producciones Doboch (1999-2004)4, the works in progress Sala Transitoria (2000-2001) and En el patio (2001-2014), and the online works open to public collaboration Ocurrió en la cocina de mi casa- archivo de historia oral (2005-to the present) and Cuentos de la guerra- guerra y postguerra civil española (2014-to present). 5
Said contamination acquires an almost insolent character with respect to modernist and postmodernist traditions in play during the era in which the artist notably emerges within the national visual arts (an outsider, according to the English critic Kevin Power). His absence of care in the aesthetic and narrative coordination of his first works, something he maintains as an apparent constant, has become somewhat of a recurring strategy for many other authors. The ceramic structures or the materials or filmings on video are utilized without prejudice here and there for a work in progress, interrelating amongst themselves into a total vision of archive-compendium, which extends beyond a particular work, due as much to its methodology as to its availability and diversity of formats and rhetoric that start increasing, overlapping and reconnecting.
However, whether they be the victims of the reconcentration of Valeriano Weyler, of the history of the Columbia military barracks in Havana, now Ciudad Escolar Libertad, or the seductive atmosphere of young girls photographed defiling the symbolic value of their school uniforms, these variations of body and memory compel us to reformulate and renegotiate history, neither closer nor beyond the sacred and secular.
Notes
1.    Mircea Eliade. Mito y realidad. Barcelona: Editorial Labor, S.A., 1991, p. 8.
2.    Remakes of the American series of black themes, "blaxploitation" of the 1970s.
3.    A very interesting phenomenon that the theorist Ana María Guasch has told the story of in critiques starting in 1995 with the definitions of Jacques Derrida and in 1998 of Benjamin Buchloch, precisely at a time when Henry was already creating his ceramic installations. See: Ana María Guasch. Arte y Archivo. 1920-2010. Genealogías, Tipologías y Discontinuidades. AKAL, Arte Contemporáneo, 2011. p. 11.
4.    Integrated by Giselle Gómez, Iván Rodríguez Basulto, Abel Oliva, Wilfredo Toledo, Eros Quintas and Ana Mercedes Urrutia, among others.
5.    Realized conjointly with the Spanish historian and anthropologist Carmen Doncel.
Dannys Montes de Oca Moreda is the director of both the Havana Biennial and the Wifredo Lam Center of Contemporary Art. She curated the biennial Arte Nuevo Interactiva in Merida, Mexico, XX Bienal de Curitiba in Brazil and co-curated the 1st Biennial of Asunción, Paraguay. Montes de Oca Moreda has lectured at numerous prestigious institutions of higher learning, including Queens University, Concordia University, City University of New York, Duke University and Wichita State University, among others. She is the author of numerous essays and books on Cuban contemporary art and is vice president of the Cuban committee of AICA.